How to file Personal Tax Extension
Form 4868

for the
2023 tax year?

Select Extension Form 4868 & Enter Personal Details

Enter payment details if you owe
any taxes

Transmit your Form 4868 to the IRS
Ready to file your personal tax extension Form 4868?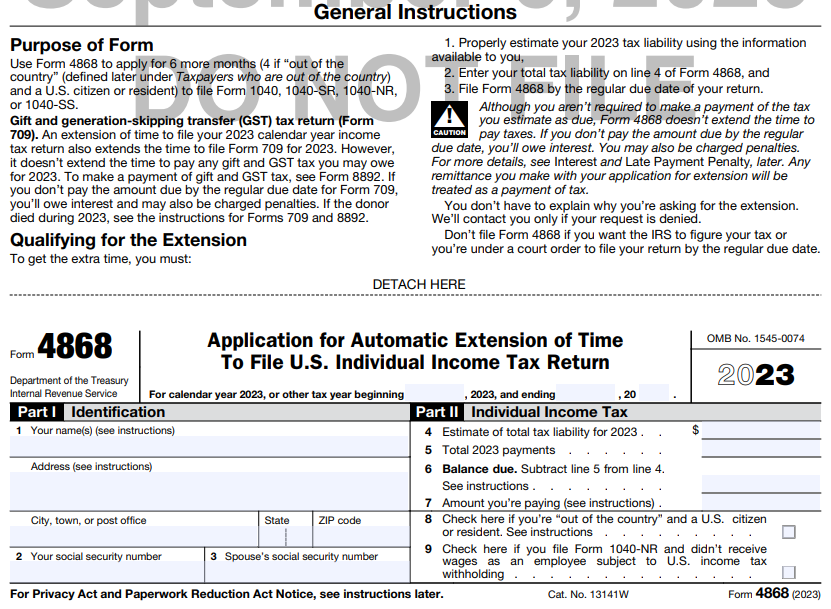 Information Required to file a 2023 Personal Tax Extension
Form 4868

Online
Your basic details, including Name, Address, & SSN.
Your spouse's basic details (if you are filing a joint return).
Total tax liability and payments for the 2023 tax year.
IRS tax balance due, if any.
Note: Make sure your personal information matches the IRS database. You can verify your information with the IRS by contacting 1-800-829-4933.
State Extensions for Personal
Tax Returns
Certain states require individuals to file a separate extension form.
Learn more about your state tax extensions.
ExpressExtension has a simple process for completing and downloading your state tax extension forms.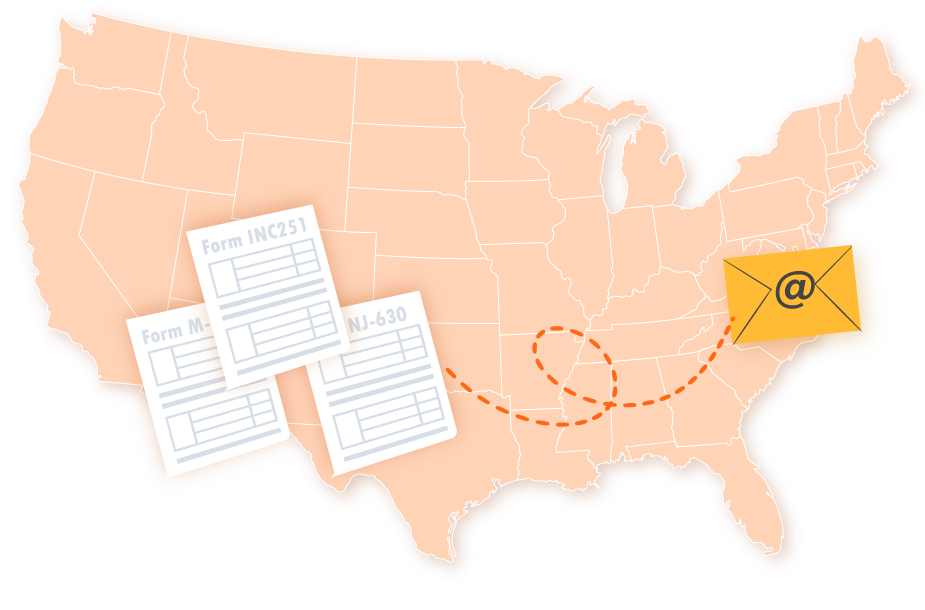 See why our

customers choose us

year after year ExpressExtension - The Smart Business Owners and Individuals Choice

Easy Navigation!
Easy navigation and the information from last year is saved into the system so that I don't have to type it all in again.

User-Friendly and Fast!
The auto form. Love it! Your site is very user friendly and fast! One chore on my list made easy.

Easiest way to manage filings!
This is absolutely the easiest way to manage tax filings for a small business. We have used Express Extension for 1099s and extensions, and it takes all the pressure out of the process.

Quick and Easy!
Storing my info from past so the process is quick and easy and I did not have to look up anything in my records to complete.

Resourceful!
User friendly, information regarding state extensions is readily available. I'm very appreciative that the site is resourceful.

Very Supportive!
Always an excellent experience, so easy to use and understand..very supportive and service oriented!

Works Great!
Very easy to use, clear instructions, phone numbers and social security numbers pre-fill with dashes in the right places. It all works just great. I did not use customer service or support.

Self Explanatory!
This was the first time that I used your service. The process was very easy and self-explanatory.

Easy to Use
Convenient and easy to use. Also love the email and text features, Thorough process, Sound explanations for each stage (help texts), payment options and Dashboard.
Frequently asked questions on Personal Tax Extension
Form 4868
What is IRS Form 4868?
IRS Form 4868 is used by U.S. individual taxpayers to request an extension of up to 6 months to file their personal income tax return.
Since this is an automatic extension, the IRS doesn't require taxpayers to provide a reason for requesting an extension. They only are required to provide accurate information and file the extension before the original filing deadline of their tax return.
Who can file Form 4868?
Form 4868 can be used by the Individual Income Tax Return Filers:
U.S. Taxpayers who file Federal Individual Income Tax Returns (1040 Series)
1099 Independent Contractors
Sole Proprietorships (Schedule C)
Single-Member LLCs treated as disregarded entities
Which Forms does a Form 4868 Tax Extension apply to?
File Form 4868 with the IRS to extend the deadline for following individual tax forms.
Form 1040: U.S. Individual Tax Return
Form 1040-SR: U.S. Tax Return for Seniors
Form 1040-NR: U.S. Nonresident Alien Income Tax Return
Form 1040-PR: Self-Employment Tax Return-Puerto Rico
Form 1040-SS: U.S. Self-Employment Tax Return
To be eligible for a personal tax extension, you must request the extension by the original filing deadline and accurately estimate your 2023 tax liability.
Note: Form 4868 extension does not extend the time to pay taxes, you are required to pay any outstanding taxes by the original due date of your return.
What Happens when you E-file personal income tax extension Form 4868 with ExpressExtension?
ExpressExtension, an IRS-authorized, e-file provider of IRS tax extensions, offers an easy and convenient option for requesting your personal tax extension.
Under our Express Guarantee, the filing fee for any extensions that is rejected as a duplicate filing will be refunded automatically.
We will send you email updates about the IRS status of your extension request.
Our system audits your form for any IRS errors to ensure accuracy before transmission.
If your 1040 extension form is rejected, we will notify you immediately and provide the IRS error code. You can then update and retransmit your form at no additional cost.
How do I File an Individual Tax Extension Online with ExpressExtension?
With ExpressExtension, you can file your 4868 Form in a few simple steps:
Choose Form 4868
Enter your personal details such as Name, Address, and SSN
Enter your estimated taxes owed, if any
Review your Form
Transmit your Form 4868 to the IRS.
Helpful Videos about
Personal Tax Extensions
Recent Questions about
Individual Tax Extension Form 4868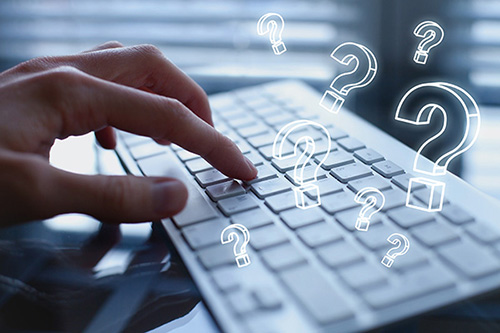 Ready to File Personal Tax Extension


Form 4868?
Get started with ExpressExtension to file your personal tax extension
Form 4868 in minutes