Get Your IRS 7004 Extension Approved or
Your Money Back. Learn More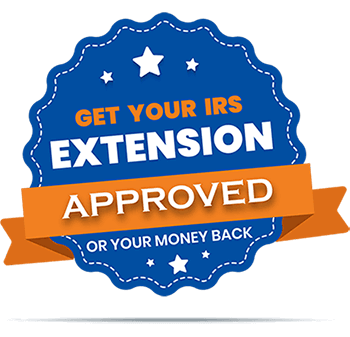 Why ExpressExtension?
Quick and easy filing
Automatic Extension
(No Explanation required by the IRS)
Instant IRS Approval
File From any Mobile Device
US Based Support
S-Corporation Overview
S-Corporation are corporations that elect to pass their income, credits and losses to their Shareholders for federal purposes. Even though tax liability such as income and losses is passed to individual shareholders of S-Corporation, they must file Form 1120-S (attach schedule K-1 to report gains and losses) with the IRS reporting the profit or loss for each shareholder.
This avoids S-Corporation from double taxation on their corporate income taxes. They are also responsible for tax on certains built-in-gains and passive income at the entity level.
Filing Deadline for an S-Corp
S-Corporation tax return (Form 1120-S) is due by the 15th day of the third month following the end of the business's tax year.
The deadline to file the form depends on the month the tax year ends. For the corporations with Calendar Tax year (which is the most common type), it is March 15, 2022 and for the corporations with Fiscal Tax year (Tax year ending in other months than December) is 3 1/2 months from the year ending
Tax Extension for S-Corporation tax return 1120-S
Tax extension for S-Corporation can be obtained using Form 7004. Applying for an extension will give you an additional 6 months of time to file your S-corp tax return 1120-S with the IRS.
Request an extension using ExpressExtension and Get an 6 month extension instantly from the IRS. No need to give any reasons as the extension is automatic.
Late filing penalty for S-Corp Tax Return
The penalty will be applied either if you have not filed your 1120-S or 7004 extension form.
The penalty imposed will be of $195/month or for any portion of a month the return is late multiplied by the number of corporate shareholders.
If you file your income tax return late and the S corporation owes taxes, the IRS imposes an additional 5 percent penalty on the unpaid tax for each month or portion of a month the return remains unfiled.
Avoid further late filing penalty. File extension for your S-Corp Now!
Request extension for
S Corporation Tax

Form 1120-S Now