Alaska State Tax Extensions: Business, Personal, Information and Nonprofit Tax Returns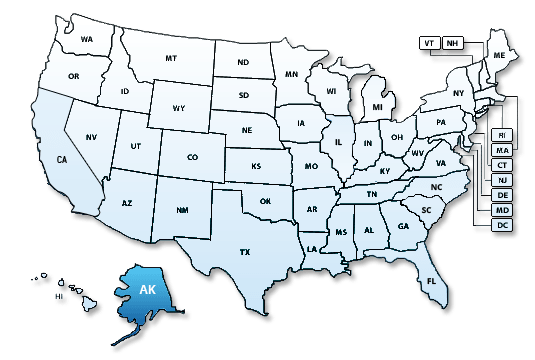 There is no state income for Alaska and so there is no personal tax extension required. Business tax extension for Alaska is granted automatically once the federal extension is applied. But it is done 30 days after the federal due date. However,you need to pay the tax if you owe tax to the state.
How do I get extension of time for Alaska?
A federal business tax extension(
Form 7004
) automatically extends the Alaska filing due date to thirty (30) days after the federal extended due date. However, you need to submit Alaska
Form 04-711
(PDF) if you owe money to the state.
Filing an Alaska tax extension will not provide you with additional time to pay any tax balance due, which must be paid by your original tax deadline or interest and other payment penalties may apply.
What are the Payment Options?
Alaska levies a corporate income tax on Alaska taxable income which is based on federal taxable income with certain Alaska adjustments. Multistate corporations apportion income on a water's edge basis using the standard apportionment formula of property, payroll and sales. Oil and gas corporations use a modified apportionment formula applied to worldwide income. Tax rates are graduated from 1% to 9.4% in increments of $10,000 of taxable income. The 9.4% maximum rate applies to taxable income of $90,000 and over. Payment of the Alaska tax must be made on or before the 15th day of the third month after the close of the tax year. The payment due date cannot be extended. When an estimated payment is $100,000 or greater, or a payment with a return is $150,000 or greater, payment must be made online (OTIS) or by wire transfer.Tax returns are due 30 days after the Federal return due date. If the Federal return is on extension the Alaska return is automatically on extension.
Why should I use ExpressExtension?
ExpressExtension
has an experienced and competent team for all tax solutions. We provide a complete and easy solution to all your tax needs.
There is no state income tax for Alaska. So there is no need to apply for personal tax extension for this state.