Form 7004 Mailing Address
IRS Form 7004 -

Mailing Address
- Updated Feb 22, 2022 - 11.00 AM - Admin, ExpressExtension
If you are new to filing Form 7004 extension, make sure that you know about Form 7004 and for which form you are looking to file an extension using Form 7004.
Business Income Tax Returns that can be extended using
Form 7004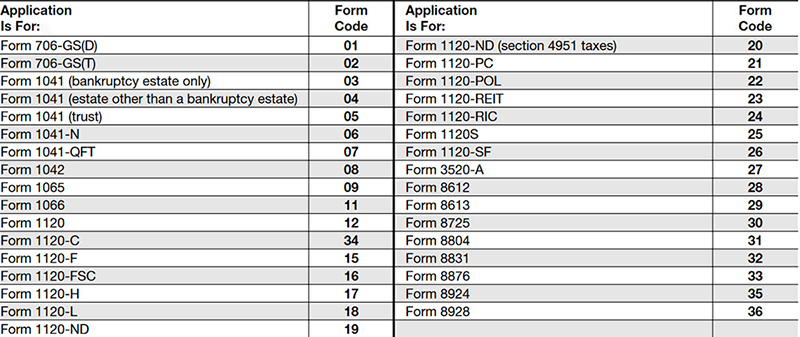 1. Things to consider before paper filing Form 7004
a. The mailing address for sending paper Form 7004 is based on the state in which the business is operating and also whether the payment is enclosed along with the extension request.
b. You have to rush to the post office and wait in a long line to mail your extension Form.
c. Sending the Form through certified mail with a return receipt will take up to 3-7 days for delivery.
d. And, it usually takes 4 to 8 weeks for the IRS to process the paper returns.
e. The IRS will no longer send a notification that the extension request has been approved and it will notify only if the request for an extension is disallowed.
f. Paper filing Form 7004 includes a lot of hidden charges such as printing, envelope, and mailing costs.
g. The cost of the certified mail will be from $3 to $8 based on the return receipt that you choose.
3. Filing Form 7004 Electronically in Minutes
The IRS recommends the filers to e-file Form 7004 for quick processing. Filing Form 7004 electronically also helps you know your return status instantly. And, it saves more time than the traditional paper filing.
Most of the businesses are already switching to electronic filing to avoid the last minute hassles in getting the extension as the delay in filing might result in a rejection of extension and cause a huge penalty.
If you wish to file Form 7004 electronically, get started with ExpressExtension, the trusted providers for businesses and tax professionals to file tax extension Forms with the IRS.
How to file Form 7004 Electronically with ExpressExtension?
You can complete Form 7004 in minutes with ExpressExtension. Simply follow the steps below to create and file Form 7004 extension with the IRS.
Create a free ExpressExtension account
Enter Business Details
Choose the Form for which you want to apply for an extension
Enter tentative tax details if any
Review Form Summary and Transmit it to the IRS
Helpful Resources ---
Ready to File Business Tax Extension


Form 7004 Online?
Get Started with ExpressExtension & file your form in minutes