What
ExpressExtension

CAN OFFER
IRS Authorized Service Provider
Manage multiple businesses
Interview style filing process
Pay only when you transmit
Instant Approval
US Based Support
Retransmit rejected returns for FREE
File from any mobile device
Flexible pricing for CPAs & Tax Preparers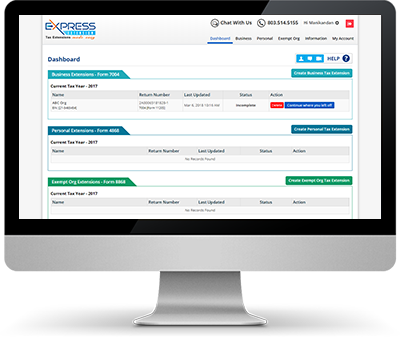 Testimonials
$14.95?! That's it? Fantastic. This is the first time in 18 years I haven't had to go to the IRS office. I love you guys!

- Debbie L, Alabama
Thank you so much for your help. You made it real easy.

- Jamar T, New York
Liked the initial screen which presented clear options to click to start the return I wanted and showed the price.

- JANE F, Maryland
Apply for Automatic IRS Tax Extensions Online using Form
7004, 4868, 8809

&

8868

Need more time to prepare and file your federal tax return? ExpressExtension provides information on how to apply for an extension of time to file your Individual, Business, and Exempt Organization Income Tax Returns. The IRS doesn't require a reason to extend, and it's automatic!

*Please be aware that an extension of time to file your return does not extend your time to pay any taxes owed.*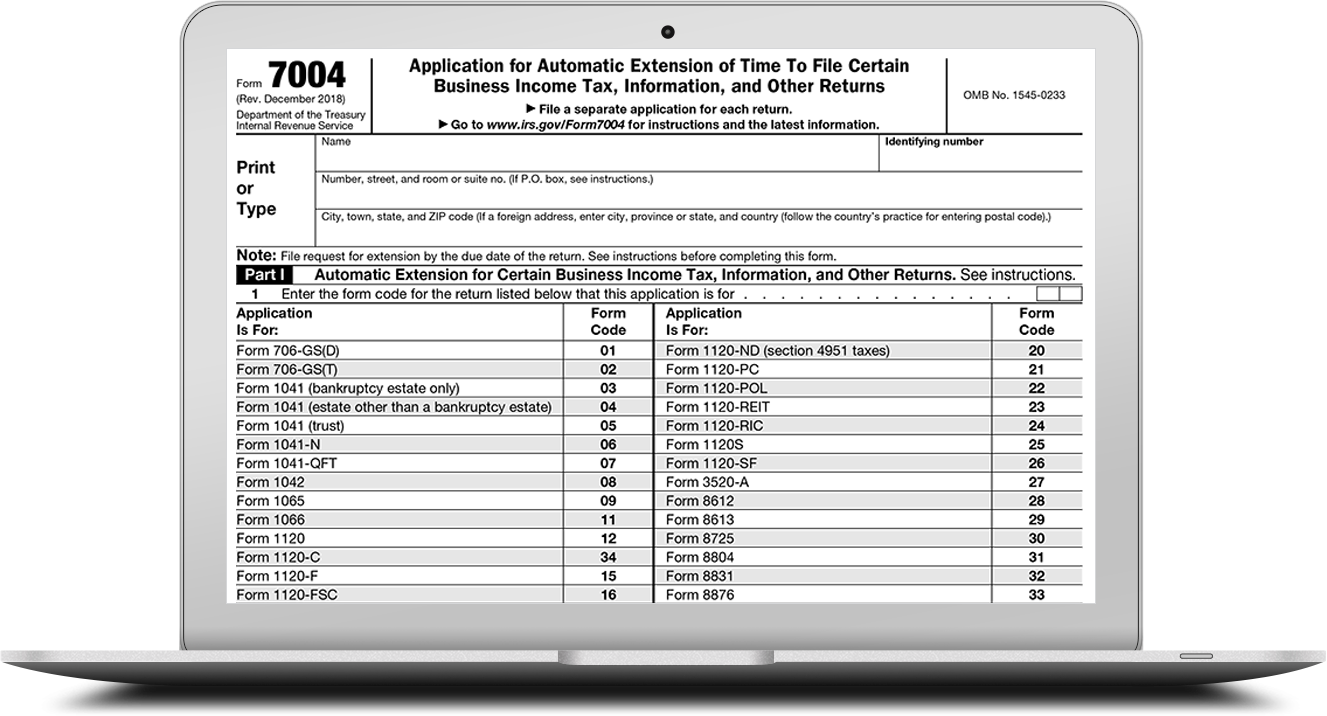 Automatic Extensions for Individuals, Corporations, Partnerships, LLCs, Estates and Certain Trusts
If you are unable to file your Personal, Business, or Tax-Exempt returns by the original due date, you may be able to get an extension of time to file from the IRS.
To apply for an extension, simply e-file IRS Form 4868 (personal), 7004 (business), 8868 (tax-exempt) or 8809 (information returns) with ExpressExtension, and you could get up to 6 more months to file your return.
For more information, call 803.514.5155 or email support@expressextension.com.
Note: Keep in mind - Extensions only give you more time to file your returns, not to pay any taxes owed.