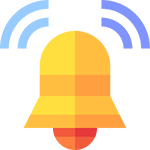 Reminder: The IRS has announced tax relief for filers from Oklahoma, Louisiana, Tennessee & Texas due to the severe winter storm crisis. This tax relief grants Individuals and Business owners additional time to file their tax returns until
June 15, 2021.
Choose and
file the Extension

Form that you want

Quick and Easy! Get your extensions approved by IRS in minutes
Choose and
file the Extension

Form that you want
Automatic Extension, IRS Requires no Explanation
Instant IRS Approval
Quick Processing
File From any Device
7004 and 4868 Extension approved or Your Money Back
Options to Pay balance due
Why
ExpressExtension?

IRS Authorized E-file Provider

Quick and Easy to File

Instant IRS Approval

Automatic Extension

Conveniently file from any Device

Volume Based Pricing for Tax Pros

Retransmit Rejected Returns for Free

7004 Extension approved or Your Money Back
Automatic Tax Extensions

for Individuals, Corporations, Partnerships, LLCs, Estates and Certain Trusts
Need more time to prepare and file your
federal tax return?
Get Started with ExpressExtension!
ExpressExtension walks you through a step by step process to apply an extension of time to file your Business, Individual, and Exempt Organization Tax Returns. We also provide an option for paying your balance due to the IRS while filing your extension. For business and individual income tax returns the extension is automatic and you don't have to give any reasons.
Note: Please be aware that an extension of time is only to file your return and it does not extend the time to pay any taxes that you owe.
Customer
Testimonials
$19.95?! That's it? Fantastic. This is the first time in 18 years I haven't had to go to the IRS office. I love you guys!

Thank you so much for your help. You made it really easy.

Liked the initial screen which presented clear options to click to start the return I wanted and showed the price.

Previous
Next
Frequently Asked Questions
Is Every Business Eligible for an Extension?
Yes, all businesses including S-Corp, C-Corp, LLC, Partnerships etc. can file an extension using Form 7004. Filing Form 7004 grants automatic extensions for up to 6 months to file their business income tax returns.
Sole proprietors operating a business individually have to report their income tax on Form 1040. Extensions for 1040 can be obtained using Form 4868 which provides an automatic extension of 6 months.
ExpressExtension supports extensions for all types of businesses.
How do I file an IRS tax extension for an S-Corp?
S-Corporations can apply for an tax extension using Form 7004 to request an automatic extension up to 6 months.
An extension has to be filed by the original due date of S-Corporation tax return. i.e. March 15, 2022 for the 2021 tax year.
Extensions can be filed electronically or by paper.
Filing via paper can be a time-consuming process and the IRS takes longer to process your return. Paper filing can delay determining whether the IRS accepts your return or not.
E-filing makes the process quick, easy and allows you to request an extension in minutes. You will also be notified immediately regarding the IRS' approval through your registered email.
To learn more about e-filing Form 7004, visit https://www.expressextension.com/business-tax-extensions/efile-7004/
File Form 7004 online now and extend your S-Corp tax filing deadline.
Get an Automatic Extension of up to 6 months.
Get Instant Approval from the IRS.
When is the due date to file my Business Tax Extension?
The due date to file a business tax extension varies based on the business type and the month the tax year ends.
For certain businesses such as S-Corps and partnerships, the deadline is March 15, 2022, if the business operates on a regular calendar year.
For all other business types operating under a calendar year, March 15, 2022 is the due date.
If your business operates on a fiscal tax year, your deadline may vary. Please visit https://www.expressextension.com/extension-duedate-calculator/ to find out the exact due date for your business.
My application for extension of my business filing was rejected by the IRS. Is there a way to apply for an
extension again?
If the IRS rejects your extension, you will need to correct any errors and submit your extension form again. The IRS will grant you a perfection period of 5 days to correct any errors and submit your extension form again.
If you have filed your extension using ExpressExtension you can correct any errors and retransmit it to the IRS again FREE. Check out the
rejection error codes by visiting our support center.
What extension form should an LLC file?
If your business falls under Multi-Member LLCs you can use Form 7004 to request an extension for your LLC. By applying for an extension using Form 7004, you will be granted up to a 6 month extension to file your LLC tax return.
If you are operating your business as a Single-Member LLC, you can use Form 4868 to request an extension.
Get an Extension in minutes for your LLC.
What is IRS Form 4868?
The IRS Form 4868 helps the U.S. Individuals to get a 6 months extension to file Form 1040. As 4868 is an automatic tax extension form, you no need to provide any explanation to the IRS that why you requested an extension of time to file Form 1040.
Note: You must pay the balance tax due by the actual IRS deadline. Form 4868 extension will only extend the time to file form 1040 and NOT the time to pay.
When is the Due Date to file Personal Tax Extension Form 4868?
Personal Tax Extension Form 4868 is due on April 18, 2022. Filing Form 4868 will extend the filing deadline to October 17, 2022.
Get an
Automatic IRS Tax Extension

using 7004, 4868, 8868 and 8809 Online